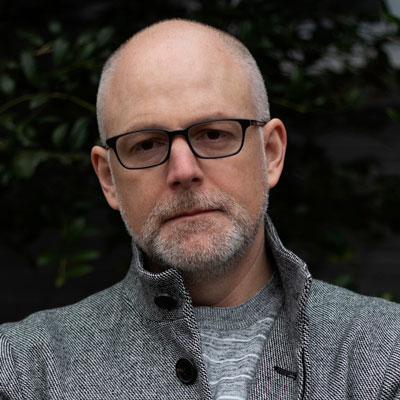 John Copenhaver, MFA
Adjunct Faculty
Education
MFA, Creative Writing: Fiction, George Mason University, 2005
MA, Literature, Middlebury College, 2004
BA, English, Davidson College, 1997
Research Interests
Creative Writing (Fiction)
20th Century Crime Fiction
20th Century Queer Literature
Film Studies
Select Publications
Novels
The Savage Kind, A Mystery. New York: Pegasus Books, 2021.
Dodging and Burning, A Mystery. New York: Pegasus Books, 2018.
Articles
"Femmes Fatales, Queer Rage, and Me." Gay and Lesbian Review Worldwide, Jan.–Feb. 2022, pp. 30–31.
"The Femme Fatale: Subverting and Complicating a Noir Trope." CrimeReads,13 Sept. 2019.
"Blacklight: Is Patricia Highsmith's Lesbian Classic 'The Price of Salt' Crime Fiction?" Lambda Literary Review, 31 Dec. 2015.
Affiliations
Courses
ENGL 437: Advanced Fiction Writing
ENGL/GSWS 354: Queer Literature: Transgression and Freedom in Queer Literature
ENGL 307: Writing Fiction
Awards
Lambda Literary Award for Best LGBTQ Mystery, 2022, for The Savage Kind
Macavity Award for Best First Mystery, 2019, for Dodging and Burning
DC Commission for the Arts and Humanities, Artist Fellowships, 2015, 2016, 2017, 2018, 2019, and 2020.
Larry Neal Writers' Award for Fiction, 2015.