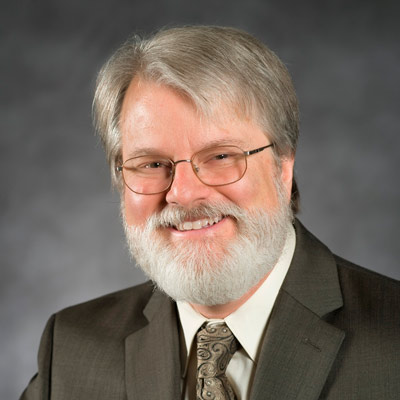 W. Gardner Campbell, PhD
Associate Professor
Anderson House, 913 W. Franklin St., room 205
Early Modern
Film, New Media, Theory
Education
PhD in English, University of Virginia
MA in English, University of Virginia
BA in English, Wake Forest University
Research Interests
Early Modern English literature
Film and Media Studies
Internet Studies/New Media Studies
Teaching and Learning Technologies
Select Publications
"

Surprised by Sin and Incommensurability." Special issue dedicated to the 50th anniversary of the publication of Stanley Fish's Surprised By Sin. Milton Quarterly, 52: 333-348. First published May, 2019. doi:10.1111/milt.12269
"Learning, Love, and the Freedom of the Double Bind." Scholarly Milton, ed. Thomas Festa and Kevin J. Donovan (Clemson, South Carolina: Clemson University Press in association with Liverpool University Press, 2019), 107-122.
"The Enfolded Sublime of Incarnate Immortality." Immortality and the Body in the Age of Milton, ed. John Rumrich and Steven Fallon (Cambridge, UK: Cambridge University Press, 2018), 23-38.
"Temptation." The Cambridge Companion to Paradise Lost, ed. Louis Schwartz (Cambridge, UK: Cambridge University Press, 2014), 164-178.
"A Personal Cyberinfrastructure," in Hacking the Academy: New Approaches to Scholarship and Teaching, ed. Daniel J. Cohen and Tom Scheinfeldt . Ann Arbor, Michigan: University of Michigan Press, 2013. Anthologized from original publication in EDUCAUSE Review.
Affiliations
Milton Society of America (life member)
Phi Beta Kappa
Doug Engelbart Institute
Courses
ENGL 403: Milton
ENGL 445: Form and Theory of Poetry
ENGL 250: Reading Film
ENGL 325: Early Modern Literature
ENGL 385: Fiction into Film
Awards
Campus Technology Innovators Award, "The Great VCU Bike Race Book," Teaching and Learning Division, 2016
Distinguished Instructor and Curriculum Co-Designer, "Connected Courses" Initiative, MacArthur Digital Media and Learning Research Hub (summer and fall, 2014)
"Top 50 Innovators in Education," Center for Digital Education/Converge, 2012
FOO (Friends of O'Reilly) Camp participant, O'Reilly Media, 2012
Senior Fellow, Honors Residential College, Virginia Tech 2011-2013
Links