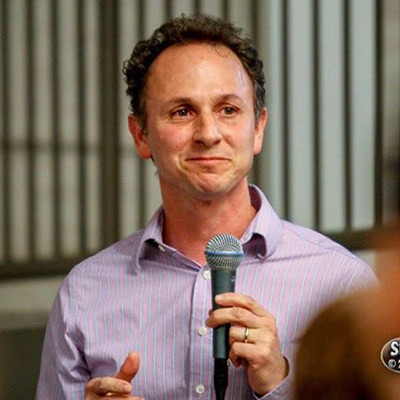 David Coogan, PhD
Associate Professor
Founder and Co-Director of Open Minds
(804) 827-8417
Hibbs Hall, 900 Park Ave., room 417
Office hours: By appointment
Rhetoric
Education
PhD, State University of New York at Albany, 1995
MA, State University of New York at Albany, 1992
BA, The College of Wooster, 1990
Research Interests
David Coogan is an associate professor of English at Virginia Commonwealth University specializing in rhetoric, the teaching of writing, and prison literature. He is the author of Writing Our Way Out: Memoirs from Jail, and The Public Work of Rhetoric: Citizen-Scholars and Civic Engagement. His essays have appeared in the journals Rhetoric Review and Rhetoric Society Quarterly and in the anthologies Working for Justice: A Handbook for Prison Education and Activism and Active Voices: Composing a Rhetoric of Social Movements.
Coogan is also the founder of Open Minds, a program that brings service-learning classes into the Richmond City Justice Center, and Write Your Way Out: A Criminal Justice Diversion Program, which enables low-level offenders in Richmond to avoid incarceration.
Select Publications
"The Rhetoric of Redemption in African-American Prison Memoirs." Rhetoric Review 40.3 (2021)
"Situating Agency in the Memoirs of Mass Incarceration." Rhetoric Review 39.1 (January 2020)
"Prison Paideia." Rhetoric Society Quarterly 49.1 (2019).
"Public Life Through a Prison-University Partnership." Public: A Journal of Imagining America (May 2015).
"Cultivating Agency: A Classroom Sanctuary for Prisoners and College Students. Community Literacy Journal (Fall 9.1, 2014).
Affiliations
Rhetoric Society of America
Imagining America
Conference on College Composition and Communication
Courses
ENGL 459: Political Rhetoric in the U.S.
ENGL 366: Writing and Social Change
ENGL 304: Persuasive Writing about Politics
ENGL 356: Prison Literature
Awards
College of Humanities and Sciences Distinguished Teaching Award, Fall 2020
University Excellence in Service-Learning Faculty Award, Spring 2020
Links