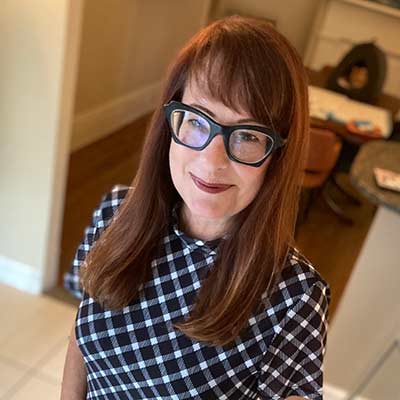 Gretchen Comba, MFA
Teaching Professor
Associate Chair
(804) 828-1331
Anderson House, 913 W. Franklin Street, room 201
20th/21st Century
Creative Writing
Education
MFA in Creative Writing (Fiction), University of North Carolina at Greensboro
MA in English, Virginia Commonwealth University
BA in English, Florida State University
Research Interests
Creative writing (fiction)
short story cycles
20th-century U.S. literature
Select Publications
Book
The Stillness of the Picture: Stories. Tucson, Arizona: Kore Press, 2016.
Stories
Articles
"William Maxwell." Oxford Bibliographies in American Literature. Ed.Jackson Bryer. New York: Oxford University Press, 2017. [Updated Spring 2022]
"An 'Unlikely' Intersectionalist: Black Feminist Ethics in William Maxwell's Time Will Darken It." MidAmerica: The Yearbook of the Society for the Study of Midwestern Literature XL (2013): 124–139.