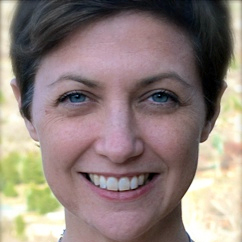 Catherine Seltzer, PhD
Associate Professor
Hibbs Hall, 900 Park Ave., room 324C
Education
PhD in English The University of North Carolina, Chapel Hill
MA in English, The University of Georgia, Athens
BA in English, The College of William and Mary
Research and Teaching Interests
19th, 20th, and 21st Century American Literature
Southern Literature
American Women's Writing
Literary biography and memoir
Courses
ENGL206: American Literature II
ENGL301: Introduction to the English Major
ENGL/GSWS353: Women's Writing
ENGL304: Writing About Music
ENGL374: U.S. Literature: Modernism
Representative Publications
"'Understanding All Too Well What is Meant': Teaching Toni Morrison's 'Recitatif'," The Bloomsbury Handbook to Toni Morrison, Eds. Kelly Reames and Linda Wagner-Martin. Bloomsbury Press, 2023.
Understanding Pat Conroy, The University of South Carolina Press, 2015 .
Elizabeth Spencer's Complicated Cartographies: Reimagining Home, the South, and Southern Literary Production, Palgrave McMillan, 2009.