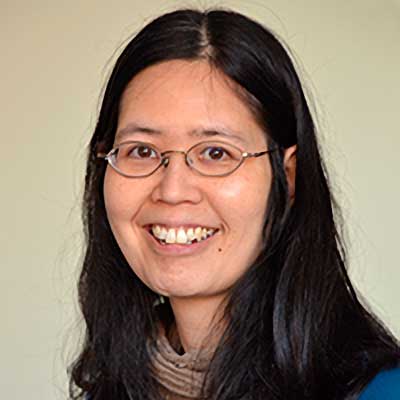 Sachi Shimomura, PhD
Associate Professor
(804) 827-8418
Hibbs Hall, 900 Park Ave., room 418
Medieval
Linguistics
Education
PhD in English, Cornell University
AB and MA in English, Stanford University
BS in Mathematics, Stanford University
Select Publications
Co-authored with Osamu Shimomura and John Brinegar. Luminous Pursuit: Jellyfish, GFP, and the Unforeseen Path to the Nobel Prize. Singapore: World Scientific, 2017.
Odd Bodies and Visible Ends in Medieval Literature. New York: Palgrave Macmillan, 2006.
"The Walking Dead in Chaucer's Knight's Tale." The Chaucer Review 48.1 (2013): 1–37.
"Remembering in Circles: The Wife's Lament, Conversatio, and the Community of Memory." Source of Wisdom: Old English and Early Medieval Latin Studies in Honour of Thomas D. Hill. Ed. Charles D. Wright et al. Toronto: U of Toronto P, 2007. 113–29.
"Visualizing Judgment: Illumination in the Old English Christ III." Via Crucis: Essays on Early Medieval Sources and Ideas in Memory of J. E. Cross. Ed. Thomas N. Hall et al. Morgantown: West Virginia UP, 2002. 27–49.
Courses
Early & Medieval Mythology
Chaucer
History of the English Language
Medieval Literature: Old English to Middle English
Awards
Fellowship, Humanities Research Center (Spring 2015, VCU)
Student Organization Advisor of the Year, for student organization Literati (2009, VCU)
College of Humanities and Sciences Distinguished Teaching Award (2008, VCU)
Fulbright and Icelandic Government Grants (1991–92, University of Iceland)