Dr. Terry Oggel retiring September 1
June 22, 2022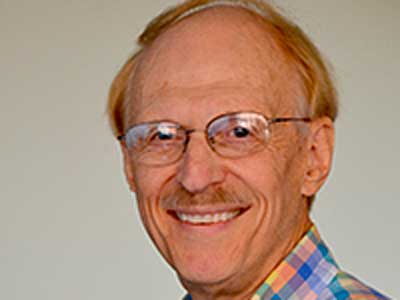 A seasoned administrator, dedicated teacher of American literature, and committed Mark Twain scholar, Terry led our department during a formative period and helped shape us into the highly productive group we are today.
After a nineteen-year career at Northern Illinois University, Terry joined VCU in 1988 as an associate dean in the College of Humanities and Sciences, a role he held until 1993. During that period, he conducted many important workshops–state-wide and at VCU–that helped recruit historically marginalized students, train department chairs, and advance faculty development.
After leaving the dean's office, Terry joined the department full-time. During this period, Terry initiated a departmental Faculty Symposium in 1993 that was a precursor to what became our First Fridays and then Faculty Forum. He recognized the need for our colleagues to have a space to share their work. During the same time, Terry was a member of the Faculty Senate of Virginia, the VCU Chapter of AAUP, and VCU's Faculty Senate, serving as president for two years. The number of university-level committees on which he served is dizzying: Strategic Plan Review Task Force, University Executive Budget Committee, and numerous others. These committees helped create the procedural infrastructure that enabled VCU's significant growth during the first two decades of the twenty-first century.
Terry's greatest contribution to the Department of English was his two terms as chair, 2006-2012, during the period that saw the implementation of the MATX program and a new maturity in the aspirations and performance of the department as a whole. It should be noted that during one year of that term, 2010-2011, he also served as Acting Director of what is now known as the Robertson School–his skills as an administrator were that well-known. He set a high bar for himself and the department, and worked tirelessly on behalf of his colleagues. Following his term as chair, he remained a key member of the department, serving on the executive committee and leading a significant and important effort to revise the department's governance document.
In his teaching and his scholarship, Terry's area of expertise was nineteenth-century American literature with a particular passion for Mark Twain generally, and Huckleberry Finn specifically. He taught innovative courses on nineteenth-century women writers, race in nineteenth-century America, and law and literature. An active scholar, Terry continues to work on a book-length project on Twain's planning of his own literary legacy, with a particular focus on the efforts of Twain's friend and official biographer Albert Bigelow Paine. Terry has been a wonderful citizen of the department and the university. We will miss his commitment to the department, his administrative acumen, his conscientious service, and his unfailingly wise counsel, but we wish him well on this new stage of his life.