Fall 2022 incoming MA class
Aug. 16, 2022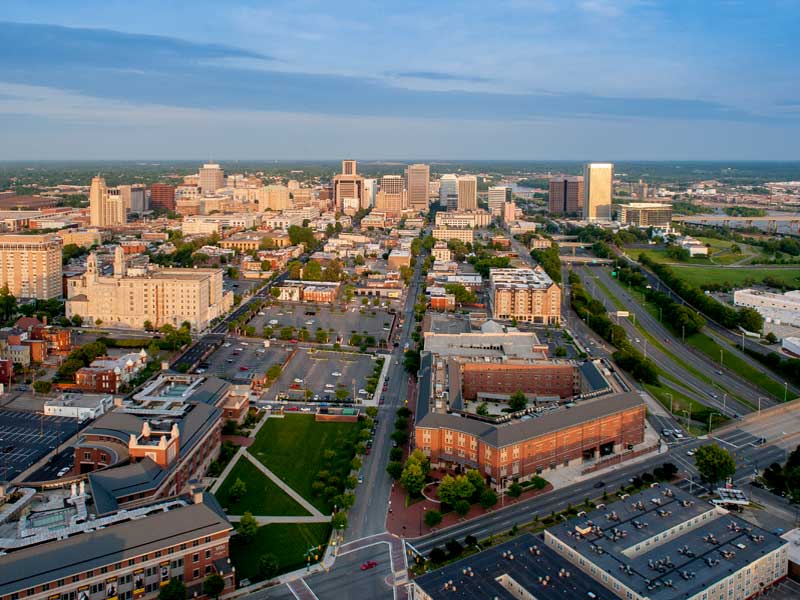 Kathryn Donati graduated magna cum laude from William & Mary in 2020 with her BA in English Literature and Italian Cultural Studies. A job teaching high school English brought her to New York City just after graduation, though a remote SY 20-21 allowed her to accrue a suspicious number of Amtrak points. Kate is primarily interested in post- and metamodern literature and its implications for the next great cultural movement. When not in class, Kate enjoys teaching yoga, trying new recipes, and continuing on her perennial search for the best french fries in the world.
Aerin Fortes graduated from VCU with a BA in English and a BA in Cinema. She has strong interests in studying short story cycles, internalized oppression, and disillusionment in literature. While no one should dream of labor, Aerin's primary career goals include becoming a Professor while making short films with an independent production company. She also dreams of learning multiple languages, learning how to swim and ride a bike, having a very organized fridge, and laying flat atop a snowy hill feeling at peace.
Mike Hatfield in pursuit of his BA degree attended 6 institutes of higher learning over an eight year period states; "Don't let school stand in the way of your education", as quoted from Socrates. The degree was finally earned from University of Colorado-Boulder, Go Buffs! He would have continued his education then, but as the philosopher Pluto says, "Life happens" (that's not a typo-Mickey's dog does say that). He is very excited to continue this educational journey and explore the various paths that it has to offer. Along that line, Mike is looking forward to meshing with his colleagues and finding some mentors to shepherd that quest. Does he have any preconceived notions as to what field or direction to concentrate upon? Not yet, he wants to see what the program has to offer and immerse himself in as much of it as he can. He would like to explore publishing, editing, and of course writing. His love of the subject matter and the opportunity to learn and share knowledge surrounding "literature", will probably see him through a Ph.D. program and beyond (He feels he has the gas in the tank now). No real cool hobbies currently, but if someone would like to hook him up, he's game!
Wils Hoskens graduated in 2017 from Randolph Macon College with a Bachelors of Science in Psychology and English at the age of 17. After a gap year, then Covid, he hopes to become reacquainted with academia and pursue his studies further into writing and is hopeful towards a pursuit of Master's degree, possibly a PhD, provided that there are less pandemics in the future. He prefers creative writing and discussion of literary works as well of analysis. He takes delight in writing that takes metaphorical or literal inspiration from real events. He is currently the Dungeon Master of a Dungeons and Dragons long running game wherein the main antagonist is a mind devouring creature named Mark Suckerberg. Wils Hosken is not subtle and will use any opportunities to make puns and enjoys the use of puns in writing, especially if it has double meanings beyond being humorous. He used to work at Walt Disney World in Orlando, Florida, then started work at VCU before the start of Covid 19, wherein he refound his interest in academia doing critical analysis of other people and of fictional writing, using real life psychology and thinking processes and applying it to fictional characters and their authors.
Lauren Hyatt, a Midlothian local, graduated from Longwood University in 2018 where she received her degree in English with a Concentration in Secondary Education. Directly after graduation, Lauren joined the Peace Corps to serve as an English teacher in South Africa. Now returned to the states, she has settled into her next adventure as an English teacher at Midlothian High School teaching tenth graders world literature and writing analysis. Her favorite areas of study are gender studies, British literature, and literary theory. After graduate school, she plans to further her studies in a Ph. D. program. Outside her educational career, she loves to attend her local book club, take on new Pinterest baking challenges, and binge watch her favorite movies, including but definitely not limited to Hairspray and Pride and Prejudice. Lauren is always ready to talk about her obsession with Rick Riordan books, the latest Netflix reality show or her children (aka her students). She is also excited to welcome a new fluffy kitty named Raya to her little family with her partner, Diego.
Sofia Perez graduated from Longwood University in the spring of 2022 with a B.S. in Elementary and Middle School Education and an English concentration, however she is licensed K-12. During her time as an undergraduate student, she conducted and presented research at multiple conferences, with her most successful focusing on banned books. She will begin her career as a first year educator teaching English at Salem Church Middle School. Sofia hopes to expand her content knowledge as a teacher of English, as well as her appreciation for all types of literature at VCU. When she is not busy convincing teenagers to read books, Sofia enjoys reading memoirs, scouring the shelves of Goodwill to fill her classroom library, hiking, and traveling.
Sarah Rich grew up in a small town just 75 miles northwest of Richmond, VA. She attended Christopher Newport University for her undergraduate studies in English, and promptly moved to Hatteras, NC after graduating. Her academic interests include African American literature, music, art, and culture with an eye towards equity, particularly in education. She currently works for Soccer Shots coaching young children the basics of soccer and, when not coaching, can be found with her precious pup, Mable, at one of her favorite haunts: Deep Run Park.
Rebecca Ringle graduated magna cum laude from VCU in December 2021 with a dual degree in English and history. She had a rewarding career as a radiologic technologist in the healthcare field for nearly a decade before running away to pursue her love of writing and literature. During her undergraduate studies, she was accepted into the Distinguished English Major program where she completed a creative non-fiction thesis – Brave: A Memoir about Trauma, Healing, and Finding Your Own Way. Her academic interests include feminist rhetorical theory and criticism, autobiography and life writing, trauma studies, and American literature. She is especially drawn to work that explores the nature of healing, memory, identity, and the creation of the self through writing. Outside of school, she spends most of her time thinking about Star Wars and collecting more house plants than a single person should ever reasonably own. You can probably find her tucked away behind a book, wandering around Church Hill, or listening to a horror podcast.
Jessica Sutton graduated Magna Cum Laude from Norfolk State University with a major in English and a concentration in the studies of transgressive language used by iconoclastic authors. She has a strong interest in etymology and linguistics as well as Women's and African American literature. She has one daughter who keeps her young and crazy! Outside of school, Jess likes to grow plants and herbs while singing musicals in addition to rewatching old movies and dancing to Disney's Encanto in the living room.
Jasmine Turner graduated from the University of Mary Washington in 2017 with a BA in English Literature. Her passion for literature has always been apparent. During her time as an undergrad, she fell in love with African American literature, particularly the works of James Baldwin. Her ultimate career goal is to become a Professor of African American Literature from the 19th Century to the present day. Outside of academia, you will find Jasmine reading, writing manuscripts, singing, dancing, and discovering wineries all around Virginia. Let her know if you ever want to plan a Read and Wine night.