Fall 2022 incoming MFA class
Aug. 17, 2022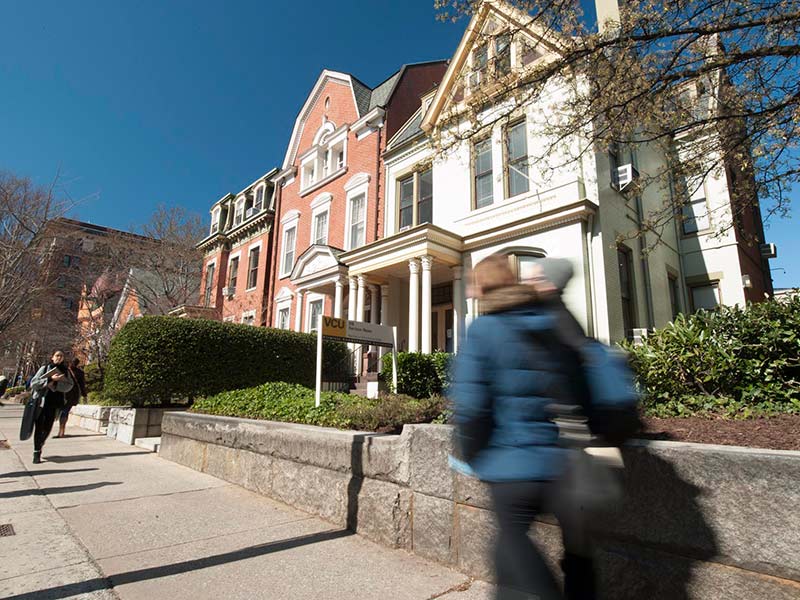 Camryn Claude was born and raised in northern Virginia. She graduated from the College of William & Mary with a bachelor's in Classical Studies. Her genres of focus are magical realism and fantasy, where she seeks to represent those who are often excluded by these genres. She is an aspiring polyglot who has studied French, Latin, and Japanese, and soon hopes to add Arabic to that list! When she's not reading or writing, she can be found playing the harp, painting, or taking care of her cat, Harrington.
Dina Folgia was born and raised in southern New Jersey. She is a queer autistic writer and yes, she will talk your ear off about her niche genre interests. She received her B.A. in Writing Arts from Rowan University, and is currently a poetry reader for Storm Cellar. Her work explores aspects of identity, sexuality, generational trauma, and the strangeness, struggle, and beauty of the adult autistic mind. When she isn't exploring the craft of poetry, she's working on a novel about magical girls and playing cozy video games that involve no skills or stakes whatsoever.
Joshua Galarza is an author, multi-disciplinary visual artist, and Montessori educator of fifteen years whose creative research centers around vulnerability, male gender performance, body liberation and queer issues. He currently teaches printmaking at the University of Nevada, Reno, where he graduated in 2021 with a BFA in art and a BA in English. His awards include a prestigious fellowship from the Nevada Arts Council for his creative nonfiction and a Nevada Undergraduate Research Award for his thesis work, Dolls for Boys: Make Him a Monster, a body of printmaking, book arts, and sculpture works exploring the roots and cost of hegemonic masculine performance. Galarza's recent personal essay, "This Essay Is Not About Me," will be published this month in the 2022 issue of Folio Literary Journal. His first young-adult novel, The Great Cool Ranch Dorito in the Sky—which tackles profound grief and disordered eating in boys—is currently on submission to publishers. Galarza is represented by David Dunton of Harvey Klinger Literary Agency.
Billy Hunt was born in a barn before moving to NYC, where he co-owned a feminist-anarchist bookstore as part of a worker's collective and took minor parts in movies nobody cares about, including a second-rate coming-of-age film about lesbian werewolves. After working as a bike messenger for what in retrospect was probably the lesser-known American mafia, he hitchhiked and rode freight trains around the country looking like a turn-of-the-century orphan chimneysweep perpetually athirst and covered in soot. In 2018, he was awarded the Blackened, Charred Stump of Safety for his work disregarding the USFS Wildland Fire PPE requirements. Declining an offer to steward the tic-tac-toe-playing chicken in residency at an Arkansas casino, he instead had a brief and catastrophic bull riding career and eventually settled down training a herd of wild mustangs in Wyoming. He now lives in Richmond with his dog, Wrangler, where he is figuring out how to write.
Caroline Richards was raised on Nantucket, Massachusetts and attributes her love of poetry to having grown up by the sea. She is on track to receive her B.A. in English and Anthropology from Trinity College this May. While at Trinity she worked for two years as the Arts & Entertainment editor for the Trinity Tripod where she wrote weekly music reviews and poetry collection critiques. She also worked as one of the poetry editors for the newly revived Trinity Literary Magazine. When she is not rereading Jules Verne novels or drinking Italian sodas she can also be found listening to Playboy Carti and/or The Brian Jonestown Massacre at eardrum shattering volume.
Julia St. John was born in Boston and grew up in McLean, Virginia. After graduating from the University of Pittsburgh with a B.S. in Neuroscience, she spent two years as Catholic missionary serving families in public housing and people experiencing homelessness in Kansas City, MO and Washington, DC. Her primary writing interests are prose poetry and long-poems. She considers the Catholic sacramental worldview—in which God works through objects, ceremonies, and relationships—to be a major shaping force of her writing; through the tangible, ordinary and everyday something greater breaks through and is communicated. Some of her many favorite things are her Minolta SRT-102 camera, non-fiction books, and Atlas Obscura.
Christopher Shaw grew up in Durham, North Carolina, and spent his childhood as a member of a small Seventh-day Adventist (SDA) religious community. After losing his faith while attending an SDA college near Washington D.C., he transferred to the University of North Carolina Wilmington (UNCW). At UNCW, Chris earned his B.A. in English (Literary Studies), B.F.A. in Creative Writing (Fiction), and M.A. in English. In his professional life, he works as an SEO copywriter, and in his free time, he enjoys jogging, reading, playing video games that are basically glorified spreadsheets, and writing fiction and nonfiction. His writing is often inspired by his interests in small religious communities, how identity is gained or lost, left-wing politics/history, and mental health.
Allison Weissman is a lover of snails, writing, and graphic design. She was born and raised in northern New Jersey and earned a B.A. in English from West Chester University of Pennsylvania. Her creative nonfiction essays often experiment with form as she explores her experiences with scoliosis, Chiari malformation, and grief. In fiction, she manipulates time and space to craft stories one step outside of reality. With an endless fascination for the spineless life, invertebrate creatures tend to crawl through Allison's work. When she's not writing, you can find her hiking, illustrating, or obsessing over well-executed typography.