Fall 2023 Incoming MA Class
Aug. 16, 2023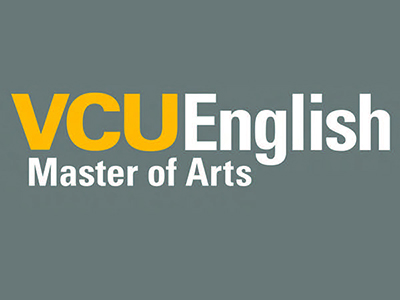 Trinity Battle graduated Magna Cum Laude and with Honors from George Mason University with a BA in English with a concentration in Literature. Her interests are primarily centered around Women's, African American, and Womanist literature as well as image theory. Before her time at George Mason, she was a Communication Fellow at Elon University pursuing a BA in Journalism but found that she felt more called to literary analysis and discourse. After completing her MA, she hopes to pursue a PhD and become a tenured professor. During her time in undergrad, she was a part of the editorial board for literary magazines, hosted a radio show, wrote for the campus radio show's website, worked as a research assistant, facilitated DEI workshops, wrote a thesis (The Faces of Faith: Empowering Female and Black Voices Through Literary Transformations of Sacred Judeo-Christian Stories), and became a Spring 2023 initiate of Delta Sigma Theta Sorority, Incorporated. Outside of school, she enjoys photography, dance, singing, writing poetry, exercising, and caring for her many plants. In the future, she hopes to integrate photography and visual media into her literary studies through creative projects.

Rachel Brown is a returning VCU student, having achieved her BA in English in Fall 2022 after transferring from Thomas Nelson Community College with her Associate's. During her time at VCU, Rachel managed to maintain a 4.0 GPA and was granted admission into several honor societies. Her academic interests run the interdisciplinary gamut with the firm belief that all literature is a constant, intergenerational dialogue. To quote her fiancé, "all words are made up", which is reflected in the primary purpose of language and the cycles shown through language and literary schools of thought. In her down time, Rachel enjoys playing Dungeons and Dragons with friends and Magic the Gathering. She loves her charity work as a member of the Fraternal Order of Eagles, and reading everything she can get her hands on (with a particular weakness for romance novels).

William Davis graduated from VCU with a BA in English and is working towards a BA in Communication Arts at VCUarts. Professionally desires to write a novel and have a work accepted in a significant Museum such as the VMFA, MoMA, or The Art Institute of Chicago. Regarding English, He is interested in classical, modern, and post-modern literature and its cultural and societal impacts within the popular and scholarly culture. Regarding Art, he is fascinated by the baroque, expressionist, and neo-romantic movements in how they capture emotion and experience and how each work is reflective of their respective societies and times. You can find him going on long walks or enjoying musical theater when he is not working or outside of school.

Meggie Dieter graduated from VCU in 2018 with dual degrees in English and Theatre and then once again in 2020 with a Masters of Teaching with a concentration in secondary English. Since graduation, she has been teaching middle school English in Henrico where she is sometimes successful in her ultimate mission of getting a seventh grader to enjoy a book. Her literary interests are not particularly discriminating, but she finds her head is turned by the general concept of adaptation, the connection between mythology and queer storytelling, and feminist and Marxist criticism. In her free time, her interests include the general concept of nature, the connection between rest and relaxation, and showing her love for the media she consumes through Talking Over the TV criticism.

MaryEllen Gozzo graduated from William and Mary with a bachelor's degree in English in the Spring of 2022. In her pursuit of her lifelong dream of being a high school English teacher, she began substitute teaching grades K-12 in Chesterfield County during her gap year. During this adventure in teaching, she discovered her passion for teaching was overshadowed by her love for English literature that was left behind due to the required focus on standardized testing. Her dream has shifted to teaching English literature at the college level where her interest in the written word can be better cultivated. Her strongest interest lies in American regional literature and feminist texts and, as a Richmond native, she decided VCU is her best opportunity to study these passions and discover more of her local community. In her free time, she enjoys combining her love for singing and playing the guitar by writing songs, as well as practicing her archery skills that she developed during her four years on the archery team at William and Mary. She also enjoys Taylor Swift singalongs and spending time with her rescue cat, Sylvester.

Marissa Jones, originally from the 757, graduated in 2022 from James Madison University with a Bachelors in English, concentrating in secondary education. During her undergraduate degree, her favorite areas to study were 21st century African American literature and feminist literature. After she reflected on her undergraduate experience, she realized her academic experiences led her to become primarily interested in digital media's influence on marginalized groups, and how digital media can enact positive and negative change for society. After graduate school, Marissa plans to further her studies and interests in a Ph.D. program, and she hopes to teach college students the beauty of digital media and literature. When Marissa isn't overanalyzing micro trends on TikTok or the power of hashtags, you can find her visiting local coffee shops and bookstores, doing yoga surrounded by her plants, and binge watching Bravo's The Real Housewives franchise.

Moira Neve graduated from VCU with a BA in English this spring, and spent their first four years living in the city finding new places to go on walks and swimming in the river. They love being part of the United Campus Workers Union (UCWA) so much, so they decided to collaborate on radical organizing with the Richmond community for another two years, while moonlighting as a student. They are interested in student centered and trans-disciplinary pedagogies, trans and queer epistemologies, with a soft spot for Irish revolutionary history.