Incoming Fall 2023 MFA Class
Aug. 16, 2023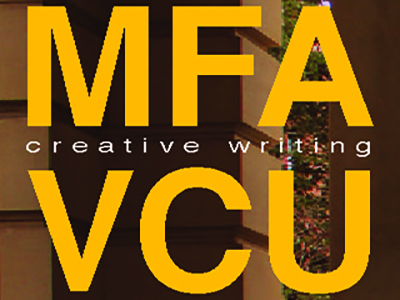 Sarp A. Demiral (FC) is from western Turkey, which makes him homesick every damn day in North America. And so, he distracts himself with stories of home, family, how distant he is from all of it, and inevitably yearns for home even more. And so, he distracts himself by writing about worlds far removed from our own, yet still aiming to capture something deeply human - maybe he will, maybe he won't. It's okay because at least the action-fight scenes will always end up being awesome.
Jessica Corrado (DG - CNF/FC) was born and raised in the Hudson Valley, New York. She graduated from SUNY New Paltz in 2015, then absconded to teach in Japan for a few years. When she returned to the States, she moved to Richmond, where she completed her MA in English at VCU and will continue with her MFA. Jessica likes to write fiction and creative nonfiction and has a fascination with the obviously niche topics of nature and longing (general). When she isn't reading and writing, Jessica enjoys caring for her forest of house plants, drinking copious amounts of tea, and playing video games.
Charles Meyer (DG - CNF/PY) had lived in nine states and Germany by the time he was nineteen but considers Richmond home. He is finally receiving his B.A. in English from VCU in May after twenty-five years of changing schools, majors, mindsets, and careers. He is passionate about writing accessibly and humorously about rather inaccessible and unfunny topics. He enjoys spending time with his two dogs and is patiently waiting for his elderly cat to die. He is a kind-hearted misanthrope who will gladly engage in a conversation about how the English lawn is destroying the world. He is also a Socialist who spent eleven years working for the world's richest company. Now he utilizes his time to make amends with his words and actions.
Maureen Morris (PY) grew up on the coast of Connecticut, where she spent many afternoons searching for hermit crabs and getting sunburnt. She graduated from Fairfield University in 2022 with a degree in English and a concentration in Creative Writing, and has been working as a legal assistant since. She can't categorize what her poems are necessarily about, in the traditional sense of the word, but at their heart they reflect her awe of the natural world, and the boundlessness of the human emotional experience. Maureen can often be found baking treats for her friends, going for walks in the woods, and taking pictures of every flower she sees.
Hana Rehman (FC) grew up in Augusta, Georgia. She graduated from the University of Georgia in 2020 with degrees in English and Comparative Literature and a minor in Studio Art. Before attending VCU, she worked in content marketing. Her stories consider how relationships react under pressure and change over time, often through surreal and fantastic means. When she's not writing, you can find her experimenting with different art mediums, trying out new restaurants with her fiancé, and tending to the whims of her dog, Mango.
Reed Rickards (DG - CNF/FC) earned his B.A. in English from Virginia Commonwealth University in May 2022. A lifelong non-traditional student, he was homeschooled and obtained his A.S. in General Studies from Tidewater Community College in 2020. He received the J. E. Whitesell Critical Essay Award in 2022 and his interview with André Aciman can be read on bSmartGuide.com. Reed was born and raised in Virginia Beach, VA and enjoys working with feral cats when he can.
Matt Schroeder (DG - CNF/FC) grew up near Richmond and moved to Bosnia and Herzegovina after completing his MAEd at William & Mary. He is especially fond of Eastern European literature, language learning, and poems in translation. His poetry investigates the many personal and cultural geographies of home, hand-me-down memory, and the idea of gods as placeholders for the untranslatability of human experience. When he is not writing or teaching, he enjoys playing board games, making music, and hiking.