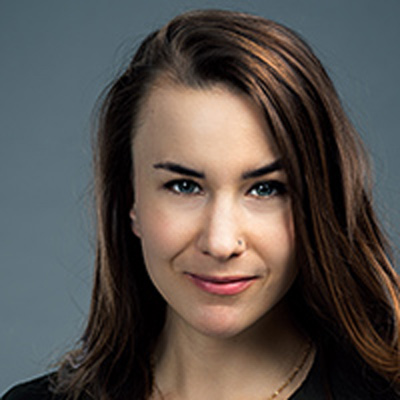 Caddie Alford, PhD
Assistant Professor
Hibbs Hall, 900 Park Ave., room 324C
Rhetoric
Education
PhD in Rhetoric, Indiana University
MA in Rhetoric, Indiana University
BA in English, Beloit College
Research Interests
Rhetorical theory
Digital rhetoric
Social media culture
Intersections between rhetoric and philosophy in antiquity
Disability studies
Writing pedagogies
Feminisms
Select Publications
"Adoxastic Publics: Facebook and the Loss of Civic Strangeness," co-authored with Jonathan S. Carter. The Quarterly Journal of Speech, vol. 108, no. 3, 2022.
"Adoxa." A New Handbook of Rhetoric: Inverting the Classical Vocabulary. Edited by Michele Kennerly. Pennsylvania State University Press, 2021.
"On Not Being Entitled to Bad Opinions." Intermezzo. Co-authored with Shannon Roberson. November, 2021.
"When One Door Closes, Another Opens; Or, Appreciating Clichés." Failure Pedagogies: Learning and Unlearning What it Means to Fail. Edited by Laura Micciche and Allison Carr. Peter Lang, 2020.
"'The Gods Wish More of Me': Infrastructural Violence Between Ethics and Doxa." Co-authored with Damien Smith Pfister. Media Ethics Magazine, vol. 30, no. 2, 2019.
Affiliations
Courses
ENGL250: Reading Film
ENGL350: Digital Rhetoric
ENGL310: Professional Writing
ENGL304: Writing About Music
ENGL453: Modern Rhetoric